What is web hosting?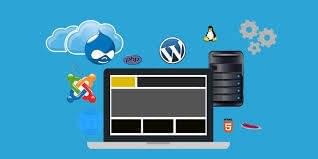 Here are some important definitions that help in understanding the web hosting process:
Website: It is a collection of programs and files that are displayed on stored pages
On a computer connected to the Internet, and these pages can be viewed by any Internet user anywhere.
Server: It is a computer with very high specifications and a special operating system that stores programs and files
Which constitutes the material of websites, so that visitors to these sites can browse them on the Internet.
Hosting: It is a group of servers connected to each other that contain the contents of the site
Which other computers can access over the Internet. To put it more simply, consider hosting
As if it is a person who owns a property and offers it for rent. After this owner builds the property, he offers it to anyone who wishes to obtain
On a place for rent who cannot build or buy their own property …
Thus, they get a place to stay for a certain amount.
And they will be able to reside in the property, change it and furnish it in accordance with their tastes and needs, and the matter of maintaining the house will be
It is the responsibility of the owner. The same is true for web hosting, where hosting companies rent a certain space on their servers to different sites, and each site has its own shape and size, while the responsibility for server maintenance is the responsibility of the hosting company.
Programming languages: Each site has a programming language used, and the programming languages differ according to the type of site used, and the server's job is to display these languages used on the website
Explanation completed What is web hosting?
Greetings from the Hyyat Host team for hosting and designing websites #