Best WordPress security plugins
WordPress is the most popular blogging platform in the world. Millions of websites use WordPress as a platform to post content.
So, hackers are also interested in hacking WordPress based websites.
Therefore, in this explanation, we will show the best additions used in protection
1- WordFence One of the most popular WordPress security components #

WordFence is one of the most popular WordPress security components.
It continues to secure and protect WordPress and check your website for malware infections.
It scans all your WordPress core files, themes and plugins.
If it finds any kind of infection, it will let you know.
It also makes your WordPress website 50 times faster and more secure. To make your website faster,
It uses the Falcom cache engine.
This plugin is free, in order to provide some advanced features for premium users. If you can bear it, do it.
The plugin prevents a bruteforce attack and can add an authentication factor via SMS.
You can also block traffic from a specific country. It also includes a firewall to block fake traffic,
robots and scanners. It also scans the hosting for its known malicious software including C99, R57, and others.
If anything is found, you will immediately receive an email notification.
It also scans your posts and comments for malicious code
.

It is also a nice WordPress security plugin that does secure and protect WordPress.
It offers more than 30 ways to secure and protect your WordPress site.
With one click installation, you can stop automated attacks and protect your website.
It also fixes many common security holes in your website. It tracks the activity of registered users and adds two-factor authentication, import/export settings, password expiration, malware scanning, and various other things.
It scans the entire website and tries to find out if there is any potential vulnerability in your website. It also prevents brute force attacks and blocks IP addresses that try to bruteforce
It also forces users to use secure passwords and also enforces SSL for the admin area in server support.
Unlike other plugins, GeoIP blocking feature is not available.
But the company promised to introduce this feature soon.
We can't say when exactly, but he says the feature will soon appear in WordPress.
It also integrates Google reCAPTCHA to prevent spam comments on your website and secure WordPress.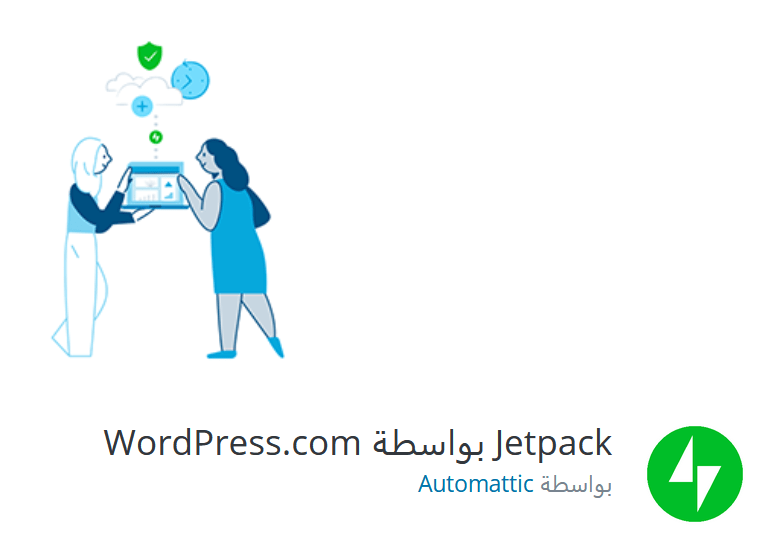 Security, Performance, and Site Management: The best way in WordPress is to use Jetpack.
Secure the site seven days a week and around the clock #
Jetpack is the security detail of your site, protecting you from brute force attacks and unauthorized logins. Basic protection is always free, while premium plans add extended backups and automatic fixes. Jetpack's full suite of site security tools includes:
Brute attack protection, spam filtering, and downtime monitoring.
Backups your entire site, either once per day or immediately.
Secure logins, with two-factor verification.
Malware scanning, code scanning, automatic threat resolving.
There is a log of every change on your site to simplify troubleshooting.
Fast, Priority Support by WordPress Experts
Maximum Performance #
Activate site accelerator tools, see your page loads, and reduce hosting costs — we'll optimize your images and serve them to you with our powerful global network of servers, as well as speed up your mobile site to reduce bandwidth usage (and save money!). Contact Jetpack to take advantage of the following:
Images and static files, such as CSS and JavaScript, are served from our servers and not from you.
Relevant content powered by Elasticsearch and site search for relevant results without draining the servers.
Download light placeholders for a faster mobile experience.
Unlimited, high-speed video via our content delivery network.
Seamless site management #
Create and customize your WordPress site, optimize it for visitors and generate revenue, and see how the business is growing through your stats. You can create it, share it and monitor its evolution with:
Advanced site statistics and analytics to understand your audience.
Hundreds of professional templates for a professional website no matter what suits you.
Easy-to-use and powerful customization tools that make your website fit your brand.
Simple PayPal payment buttons for selling products and services.
SEO tools for Google, Bing, Twitter, Facebook and WordPress.com to increase your reach.
An advertising program that includes the best in AdSense, Facebook Ads, AOL, Amazon, Google AdX, and Yahoo.
Integrate with the official WordPress mobile apps to manage your site from anywhere.
The explanation of the best WordPress security and security plugins has been completed
Greetings from the Hyyat Host team for hosting