How to choose a hosting company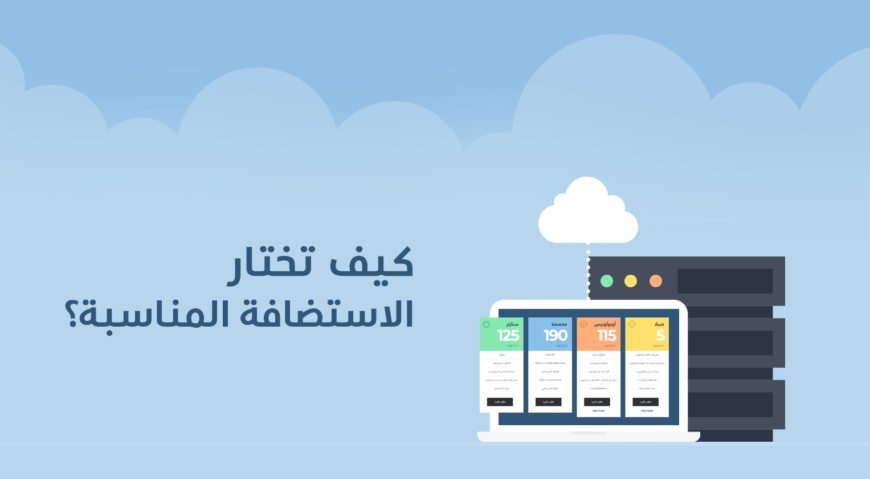 Let's agree that there are many characteristics that must be found in a successful hosting company, but let's first review some key concepts.
What is hosting?
#
Web hosting (in English: Web Hosting) According to the definition of the Internet, Internet sites are nothing but a domain name or domain, which is the name or address of the site that transfers the browser to the desired site, and this site contains pictures, writings, and materials that, in turn, should be on a server.
Here the meaning of web hosting becomes clear, where the meaning of hosting is that a server or web server hosts the materials and contents of a specific site and links the domain of this site to the IP address of the server.
Hosting types can be divided into free and paid hosting, and some companies tend to provide free hosting service in exchange for services Especially such as advertising on their hosted sites, as well as companies or individuals who tend to host their sites on free servers, they give up a lot of advantages in exchange for this free, the trend these days to free hosting has become very simple and is barely mentioned except by some few individuals and in personal sites Mostly only small ones, and the reason for this is the large decrease in paid hosting costs compared to previous periods, which tempts website owners to enjoy the many advantages that they get with paid hosting.
After we got to know what hosting is, we turn to mention
How do you choose a hosting company? #
This is a question asked by many website owners, companies and institutions. How do I choose the company that hosts my website?
Therefore, we will list some things that help you choose a hosting company
1- Types of hosting
#
There are many types of hosting and a dedicated website for you How do I choose the plans that suit me? For example, if you are the owner of a company or institution
You should look for a company that offers plans that support business owners
For example, Hyyat Host has dedicated plans for this type of hosting on the following link:
But if it is a personal site or a small emerging site and you need a little cost in the beginning, for example, Hyyat Host has provided
Also, plans that fit all requirements include unlimited hosting, shared hosting, and WordPress hosting
You can find all of this in the following link:
There is also another type, which is shared Windows hosting, and HyyatHost has also provided this type on the following link:
There is also another type, which is hosting e-mail in the name of your site or company, and HyyatHost has also provided this type on the following link:
2- Speed and performance
#
What distinguishes the hosting company is the speed of its servers, the permanent presence, the non-interruption of service, and the presence of the site on the network
How do I evaluate and know that? This is done by searching for what services the company has installed on its servers and reading
For these services, the company has, for example, HayatHost has installed LiteSpeed technology on all its servers
What is LiteSpeed?
And also cloudlinux technology
3- Methods of communication
#
Among the people of the points are the ways of communication between you and your hosting company, for example in Hayat Host, we have provided many ways of communication
Including WhatsApp, chat, and tickets
4- Technical support
#
The best hosting companies in the world are the ones that provide distinguished and fast customer support services, and they are the ones that can win the satisfaction of the audiences that they deal with and talk about. Also, the speed of response and response, and the solution of the problem quickly, we provided our customers with the customer area through which he can
Direct communication with support by opening the customer area ticket
5- Site backup service
#
If your site collapses for any reason, does that mean that you have lost your site forever? The answer is no, but on the condition that the hosting company you deal with provides a backup service for the site, this service restores the site completely to you, for example, we provided in Hyyat a daily, weekly, monthly, and external backup host on servers dedicated to backup only
How to choose a hosting company
If you read and understand all the information mentioned in this article, it will be easy for you to choose the right hosting company for you
Greetings from the Hyyat Host team #