Top tips for choosing a domain name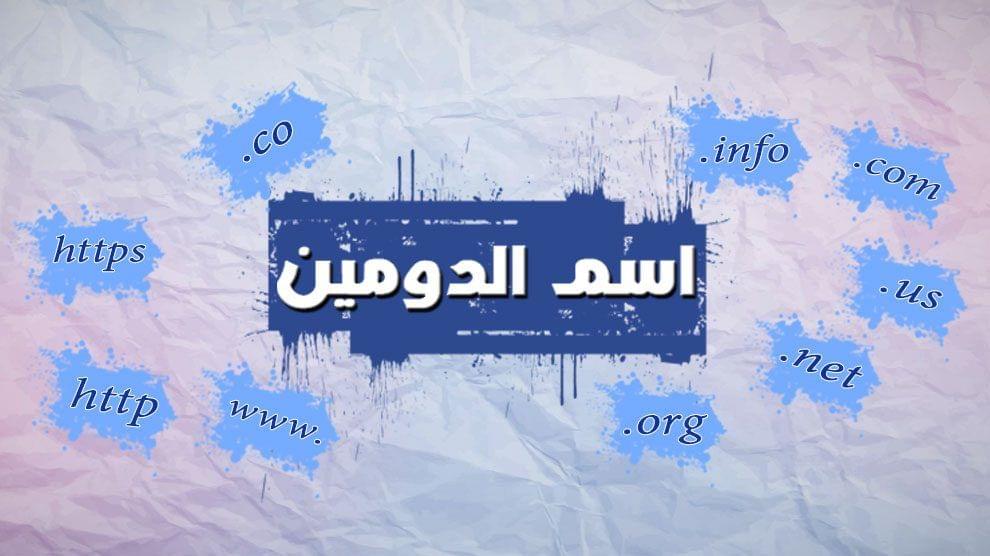 Before you start, you can read the following explanation to know what the scope is
What is a domain or a domain or a domain? #
Domain Name is one of the most important factors in the success of the brand.
As it is the first thing that a brand interacts with the audience,
Choosing the right domain name adds a higher chance for the brand to spread among the audience and stick in their minds.
The article deals with 15 important tips that will help you choose your domain name in the right way that will make the chances of it interacting with the audience higher and faster.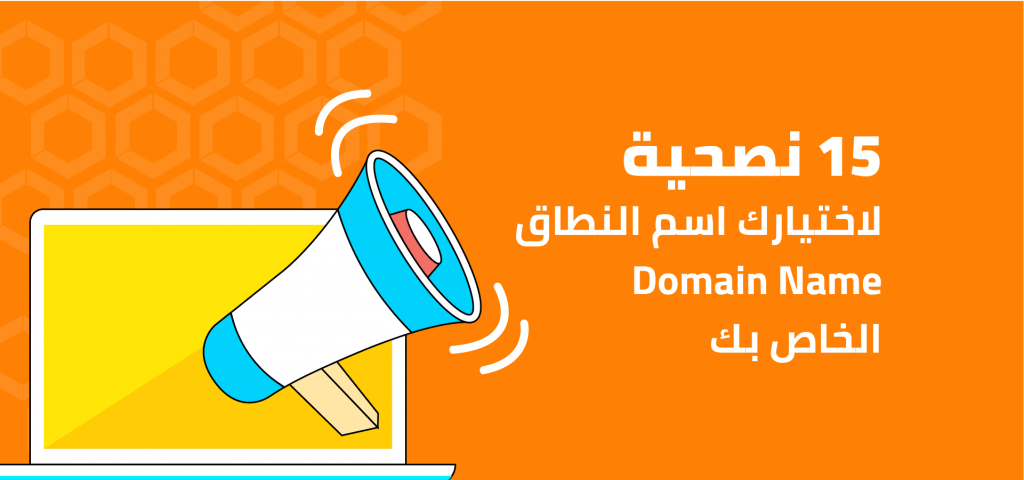 How do I choose a domain name?
#
1- Choose one or more keywords that represent your site.
#
There are many ways to start generating domain name ideas.
You can simply base your site domain on your own name, or on your existing business.
However, the main component of a really effective domain name is a strong keyword.
Using keywords in your domain name is smart for the same reasons you use them in your content.
SEO benefits can drive more traffic by helping your site rank more in search engine results.
Additionally, keywords can help potential visitors better understand the focus and niche of your site.
2- Keep it as short as possible. #
Short domain names are easier to remember for the user, one of the most important advantages of a domain name that must be available is that it is easy to remember and sticks in the minds of the public in a quick way, so it is necessary to choose a short domain name for your site.
3- Make it target audience. #
Try to choose a common name in the middle of your business and used by your target audience, this makes your name distinctive and the audience interacts with it in a better and faster way.
4- Make sure it is easy to write. #
An important rule in choosing a domain name is that it be easy to write, so that it is easily remembered, you can ensure this by staying away from complex words,
Misspelled names and long names.
5- Choose a name that expresses your business activities. #
The more the name expresses the activities that you do, the more visible it is to the audience, and thus easier for visitors to reach
to your site when searching for the activities and areas it offers.
6- Stay away from names similar to well-known brands. #
Imitating famous brands or choosing similar names to them may harm your brand's reputation
It may reflect the image of imitation and opportunism in the minds of the target audience,
So try to exclude all names that are similar to any other brand names.
7- Avoid having numbers and signs in the domain name. #
Numbers and text marks weaken the domain name,
It makes it difficult to write and remember, and it also makes it inappropriate to write,
So try to avoid it when choosing a domain name.
8- Choose a distinctive and unique name worthy of being the name of the brand. #
There are a lot of names but few of them are suitable as a brand name,
When you choose a domain name, you must choose the name that, as soon as one of the audience hears it, it reflects in his mind that it is a brand name.
9- Make it fit for the future. #
Do not choose a name that may be difficult to exploit in the future for the benefit of your brand. The world is developing every hour and today's technology may not be suitable for the future.
So make sure that your domain name will not age with the age of the world.
10- Protect your brand. #
In order not to take advantage of competitors, it is best to buy domain names that are similar to your chosen domain name and the same name for different TLDs.
11- Use tools to generate and search for domain names. #
If you find it difficult to choose a domain name or generate ideas, you can use domain name generation sites such as
www.namemesh.com
12- Test the domain name on different social media sites. #
In order for your brand to be easily accessible, make sure that the chosen domain name is available on various social networking sites,
If available, register it immediately.
13- Make sure that the name was not in the blacklists of search engines. #
The name you choose may already be registered, so you must make sure that it is not blocked or blacklisted by search engines.
Before so you don't run into special SEO problems.
14- Test the name's interaction with your audience. #
In order to make sure that you have chosen a good name, test it by showing it to your friends, family members and those interested in the field or activities you offer,
If they interact with him you made a good choice and if they don't, try again.
15- Take chances! #
When you choose a domain name where these tips and rules are available and you are sure that it is appropriate for your brand,
Do not miss the opportunity to register it immediately and do not hesitate, thousands of sites are registered every minute and others may buy it if you do not take the opportunity.
Conclusion #
You should choose your domain name very carefully if you really want to build a successful brand that your audience will engage with
In a healthy way and have strong relationships with them, the basis for the success of brands is to satisfy and interact with the audience
Well, that is difficult to happen if you choose the wrong or inappropriate domain name.
You can now get your own domain name when you purchase a hosting plan from hyyat host through Register Domain
The most important tips for choosing a domain name have been explained
Greetings from the Hyyat Host team for hosting and web design #