Get the domain code (EPP Code) #
As a security measure in the life of the host, the domain code ( EPP Code ) serves as a password for the domain name to ensure that the domain can only be transferred by its owner; If you wish, you can transfer your domain.
To obtain the EPP Code, please follow the following steps:
Log in to your customer area of our website with your email and password.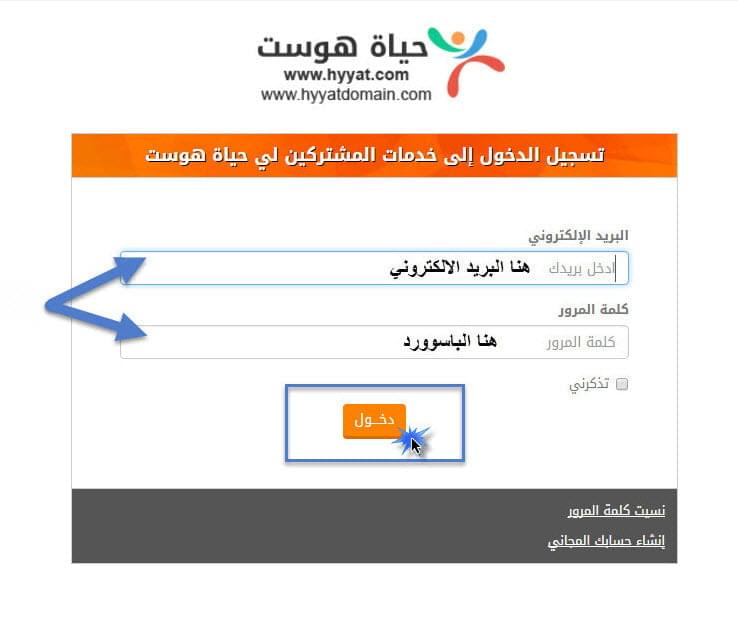 A new menu will appear for you in the middle of the page, choose from it (Domains) or from the list at My Account, choose My Domains.

On the page, a list of domains will appear, press the (key sign next to the word "Active") for the domain you want to obtain its code.
And choose Domain Administration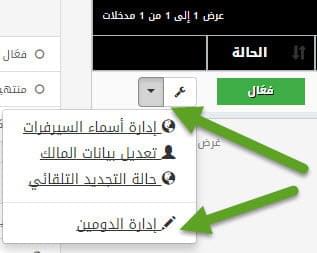 A new page will appear for you, click on the arrow below the Administration section, then choose: (Get the EPP Code),
As shown in the following image: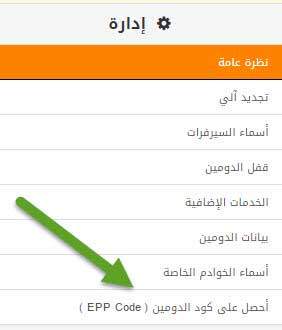 You will receive a message to the registered mail with the domain information containing the transfer code
You can verify or modify the registered data for the domain, using the explanation, by clicking here