The difference between hosting and paid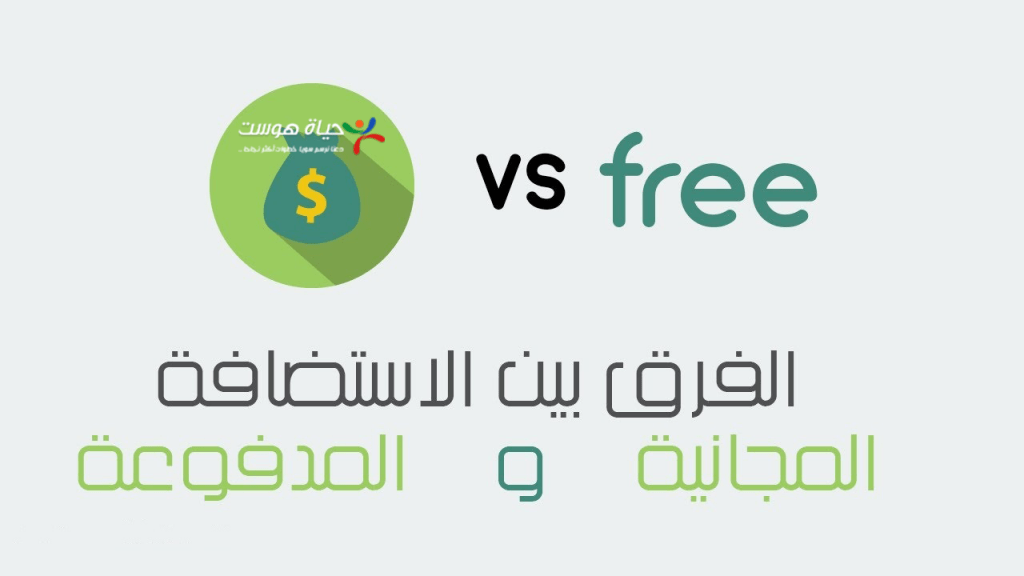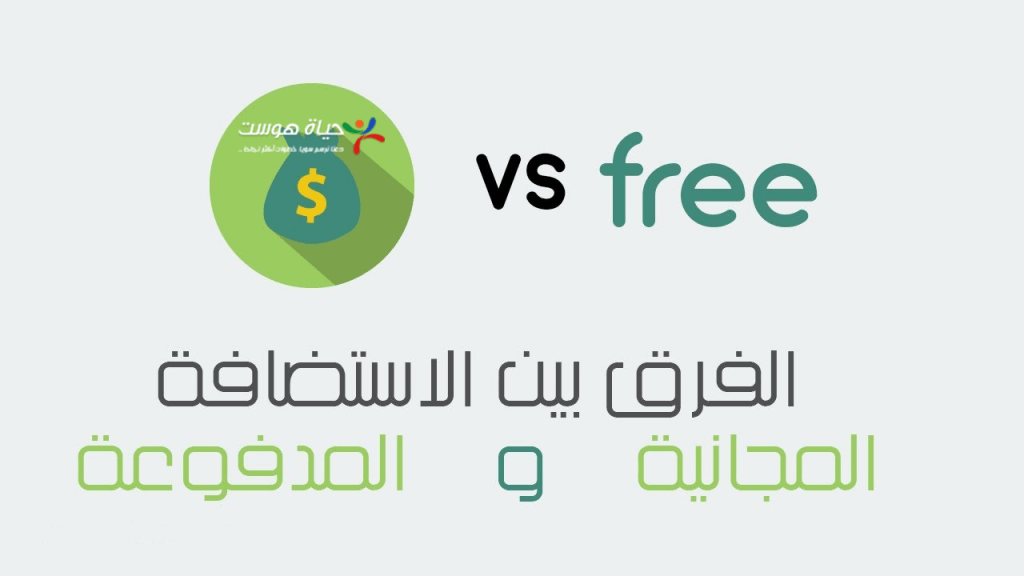 There are sites that offer free hosting for life, why not use it for my site?
#
You may have thought, why pay for hosting, even though I can get free hosting for life (you will know shortly why this particular word is incorrect)?! Yes, there are many companies that offer you free hosting services without any (financial) fee, so why not choose it if it is my company or project in the beginning?
Let me tell you why!
First: Let's know the difference between free and paid hosting:
#
Free hosting, it includes the features of paid hosting, but in a limited way, as the hosting service providers
They offer free hosting as a form of advertising and promotion for their services, but with limited services so that they are suitable for personal sites
And mini-services for beginners in the field of creating websites.
For example, if the paid hosting offers you 100 GB of space, for example, the free hosting offers very limited space
Between 100 MB to 1 GB as a maximum, it is suitable for most personal sites that do not need more space than that.
Paid hosting:
#
It offers you many unlimited features such as hosting space, hosting connection speed, etc., and it also constitutes security
More for your site, which is often not available in free hosting.
Second: The advantages of free hosting and paid hosting:
#
Free hosting:
#
1- It contains most of the features of paid hosting, but with very limited services.
2- Free hosting offers you only one email.
3- Beginners and those who do not have financial capabilities can use it to raise their personal sites.
4- Its area is suitable for very small sites.
5- Simple to use control panel.
5- Possibility to upgrade to paid hosting and enjoy the benefits of paid hosting.
Paid hosting:
#
1- Large space: One of the most important features that website owners need to ensure the operation, stability and security of their website.
2- A complete control panel: It includes a lot of various tools and options that you will not find with free hosting.
3- Multiple price plans: It offers you many different price plans, to suit the plans and needs of the site.
4- Various periodic offers: Where hosting service providers create periodic offers and discounts on plans
Hosting to attract customers, which in turn brings great satisfaction and happiness to the service requester.
5- Security: Hosting service providers are keen to constantly provide the necessary support to provide to maintain security and stability
Your site, paid hosting offers a lot of various protection measures like your hosting firewalls
6- Technical support services: paid hosting service providers seek to provide distinguished technical support services to their customers in addition to
To solutions to all problems encountered by users quickly to ensure customer satisfaction.
7- Interconnection with search engines: Paid hosting is characterized by being interconnected with search engines automatically and this is the matter
It will improve the visibility of your site.
8- Speed ​​and outstanding performance.
9- Providing unlimited emails to your site.
10- Do not display ads on your site.
11- Some hosting companies provide a free SSL certificate for your site to increase security
Third: Disadvantages of free hosting and paid hosting:
#
Free hosting:
#
1- Let's agree that there is no free hosting company that gives you the site as charity or Zakat about itself
But there is a commercial purpose behind it, whether it is in advertisements or in publicizing its site by lowering the rank in Alexa, and therefore it is the winner.
2- Free hosting does not allow you to be completely free, as they take your data and the data of visitors who enter your site in order to provide them with effective advertisements
3- You cannot install your own script on any free hosting, and therefore you are restricted to working in one field by hosting them, for example. If you book on Blogger, you will still work in blogging and you cannot create a store or forum, for example.
4- The free hosting that allows you to install a script that gives you a space of 2 GB, for example, and 1 GB bandwidth. By installing a script with it, visitors crossed the barrier of 10 visitors at the same time, provided that they are not browsing the site, your site will be closed under the pretext that it is spam or it makes a load on the server
5- Almost all hosting companies except for a small part that does not allow sending messages to visitors through it, such as subscribing to site messages, for example, and your site will not be suspended
6- Free hosting companies do not allow the installation of extracted scripts such as forums or phpfox, even as a trial, otherwise you will be banned
7- In all cases, sooner or later, your site will be closed. Do not forget what happened in the Yahoo Maktoob forums and the tragedy that happened to them.
8- You cannot apply to advertising companies such as Hassoub or others, and they will be rejected immediately, unlike Blogger with Google Adsense
9- Weak protection, so it is not suitable for commercial and important sites
10- Sites that work on free hosting are not compatible with search engines, so visitors can only access the site by sending them the link
11- Most of the free hosting places their own ads on the front of your site
12- The speed of data exchange is very limited and this will make the site slow
Paid hosting:
#
1- Its cost or payment for hosting, but you can try it first at a cheap price and as your site grows, you can upgrade the hosting
2- I archive it through you, and if you want to come up with someone who will take the money from you
3- I don't think it has any other flaws
Tips
#
At the end of the article, after we know the difference, advantages and disadvantages between free and paid hosting
I recommend paid hosting because it is in the first and in the end an interest for you and you can invest it later by adding you to the content
You can place ads such as Adsense ads, and therefore you will earn from a site before the passage of the year, which makes you cover the costs of creating the site and also get income
fixed and possibly higher
To choose one of our plans and try for a month for free on any of the following hosting plans:
#
4.Windows Shared Hosting
Greetings from the Hyyat Host team #