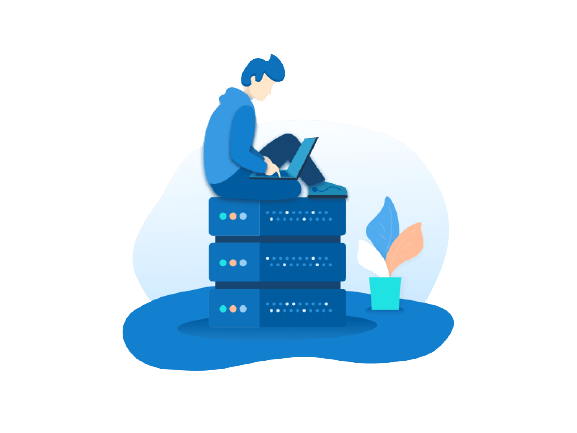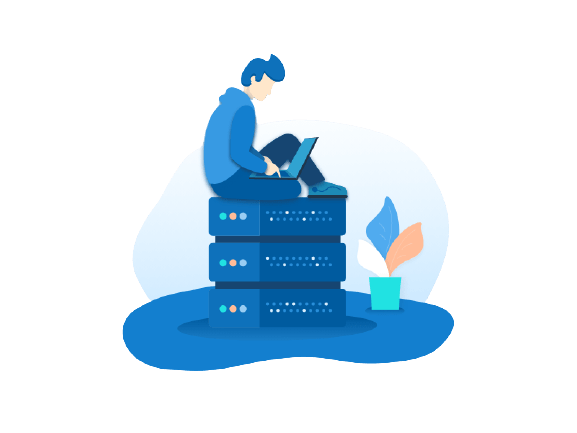 What is shared hosting?
When it comes time to choose where to host your website, you will have plenty of options at your disposal. In addition to deciding which company to host, you will also have to decide what type of hosting package works best for you.
Shared hosting is one of the most popular hosting options for those building their first websites. But, what is shared hosting, and does it make sense for your website?
Below, we explore what shared hosting really is, and what kind of person could benefit from a shared hosting package.
What is shared hosting?
#
Shared hosting allows multiple websites to use a single server. Normally, you will have no idea who or what websites are sharing server resources. Each customer will usually have a cap on the amount of server resources they can use, but this will be determined by their hosting package.
Shared hosting is the cheapest and most economical option for your needs. However, the cheap price does come with limitations, which we'll get to below. Since most hosting companies will offer the same space and storage, it is important to choose a company that you can trust.
Advantages of Shared Web Hosting
#
There are many benefits to choosing shared hosting. Let's take a look at the basic features of shared web hosting:
Shared: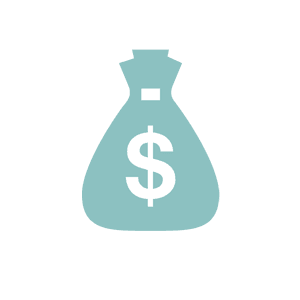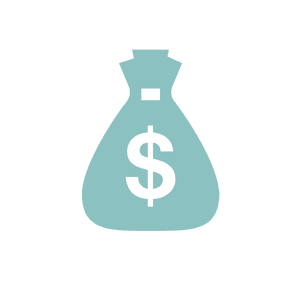 lower cost
Shared hosting provides the most cost effective hosting solutions. With many people contributing to server costs, the costs of the hosting company are spread among them. Basic plans start at around $39 per year, while you can expect to pay over $100 per year for premium plans with unmetered disk space, unlimited bandwidth, and unlimited websites.

 Easy plan upgrade
New online projects can start with a small shared plan and later upgrade to a higher plan without any hassle as the site grows.

 the speed
At HyyatHost, we have shown interest in the quality of our hosted sites. We have installed LiteSpeed, which is the most popular tool used in global hosting and ensuring the speed of your site.

Ease of management
Hosting companies are simple and straightforward to set up. Most service providers offer an easy to use control panel to manage your website such as . cPanel
 You don't need management
Your host will take the headache out of running your own server by taking care of basic server administrative tasks. Unless you are ready to run your own server, web management is the most convenient option. With corporate hosting, you can get professional technical assistance for everything from hardware upgrades and maintenance, software updates, DDoS attacks, network outages, etc.
What is shared hosting?
Things to consider
#
There are some important criteria to think about when choosing between shared hosting providers, and they go beyond just pricing. You should look for the following properties:

runtime
When you are looking for a corporate hosting plan, make sure you get some uptime guarantees. The absolute minimum you should accept from a host is 99%.

the speed
Websites that share a server do not affect each other's speed and performance by using Hyyathost hosting companies, but this can be said of many web hosting companies.

Traffic
Factor traffic or your expected website traffic into your decision Web data traffic is not easy to determine, but if you expect a large amount of traffic, hosting companies large plans are appropriate because you may be violating the fair use policy.

Customization is limited
إIf you have any special technical requirements, this may not be the plan for you. You are not allowed to use custom software. For example, if you need to run an alternate operating system like FreeBSD, or a PostgreSQL script for your database, you'll need your own server, if the shared hosting plan doesn't offer. The best option, in this case, would be an actual server because most hosting companies support MySQL and PHP as most of the popular CMS engines and blog builders are designed to work with.

technical support
Just because this hosting style is inexpensive doesn't mean you can't expect support. Find a host with 24/7 support agents available with the means you will find most helpful, such as WhatsApp, email, chat or support tickets.
Above all, you must bear in mind that you are participating. You can share a server with many other clients, and they all ideally have small sites. Since these sites are relatively lightweight, they don't require a lot of resources so the server doesn't feel the stress of hosting them all together.
Is shared hosting right for me?
#
Shared hosting is the right choice for your site if you:
You have little experience with web hosting
You want to keep costs low
A small business website is being designed, or something for friends or family
Study applications such as Joomla or Word
Run a small business or startup
Web design and coding is experienced
You don't know much when it comes to starting a website for the first time, but there are a few things you can count on. When your site is newly launched, chances are it won't attract oodles of traffic unless you plan to start with a major marketing campaign. In this case, any new site is unlikely to need much in the way of bandwidth. In addition, it is difficult to predict how much space you will need unless you are 100% sure of the amount of content and images you will be exporting. Shared hosting offers a flexible solution to this uncertainty.
What is shared hosting?
To view shared hosting plans, click here
Greetings from the Hyyat Host team #