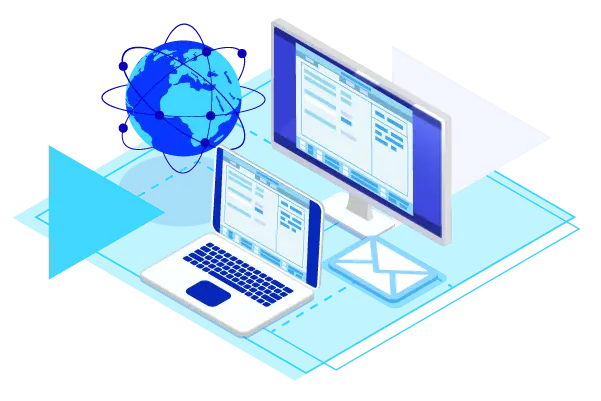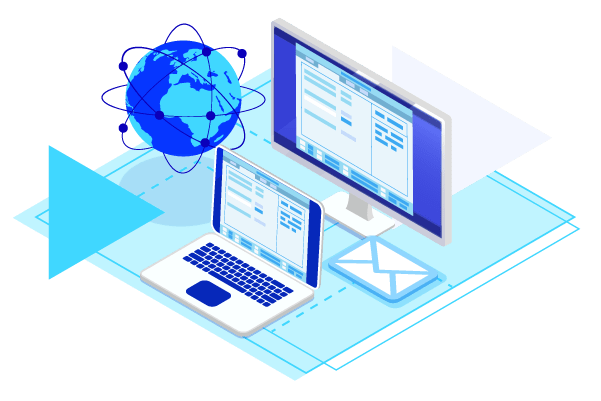 What is email hosting? #
The plans provide mail servers and email accounts just for your domain name in case you don't need web server storage and database support. Almost every leading web hosting company offers free email addresses as part of their hosting plans on their cPanel servers, and most web hosts also support IMAP, POP3, and SMTP settings based on .
What is special about it?
#
Hyyat Host offers official email hosting plans for companies and employees
An official service with the name of your site or company
Get an unlimited number of e-mails with your company's name, such as

[email protected]

Make it easier for your customers to reach you, and the employees in your company can communicate via the e-mail service of your site
A clear and simple control panel, and features at your fingertips. Add or delete the email accounts you want according to the size of your business, with the number of accounts according to the email plan.
Ease of linking it to e-mail programs such as Microsoft Outlook and Thunderbird, as well as the ease of linking it to mobile phones such as iPhone, iPad and android
Ease of use also from web mail and access from anywhere.
Why do you need business email hosting?
#
When I use the term business email hosting, what I'm really referring to is using a custom domain for your emails. There are many reasons to do this from reliability to data security. Form a business perspective, the cost is not high, and the benefit far outweighs those costs.

credibility
Using a custom domain lets your customers know exactly who they're dealing with. Since the domain is owned and operated by you, it would be difficult for anyone to misrepresent themselves as belonging to your company.

 Data security
By hosting your own business emails, you are in complete control of how emails sent to you behave. For example, if you work for a company where there are certain regulations such as data localization, you may need to store your email messages on servers in specific locations.
 the support
Companies today tend to communicate largely via email. Some of these emails are likely to include important information such as invoices, contracts, and the like. By using your own email hosting, you will be better equipped to handle scenarios that may arise from email issues.
Lost or damaged emails can greatly affect your business and the support that comes with hosting your business email can be invaluable.
Things to consider #
There are some important criteria to think about when choosing between corporate hosting providers,
And it goes beyond just pricing. You should look for the following properties:

runtime
When you're looking for an email hosting plan, make sure you get some uptime guarantees. The absolute minimum you should accept from a host is 99%.

Customization is limited
If you have any special technical requirements, this may not be the plan for you. You are not allowed to use a website on these plans. Email hosting does not support WordPress sites or use databases or PHP. There are plans dedicated to that, such as corporate hosting plans or shared hosting plans (unlimited).

technical support
Just because this hosting style is inexpensive doesn't mean you can't expect support. Look for a company with 24/7 support agents available with the means you will find most helpful, such as WhatsApp, email, chat, or support tickets.
Is it suitable for me? #
is the right choice for your site if you:
You have little experience with web hosting
You want to use the domain name of the private company's website
Run a small or large company
To request e-mail hosting, click here
Greetings from the Hyyat Host team #